Ecological and Environmental Engineering
We study the interaction between organisms or ecosystems and human activities. Humans obtain resources from the natural environment, transform them, and discharge by-products into the environment.
Currently, the equilibrium between human impacts and the recovery of the natural environment has been disrupted, and various environmental problems have arisen. We are working on the realization of a sustainable society that maintains the homeostasis of the earth by taking an approach based on ecology and environmental engineering.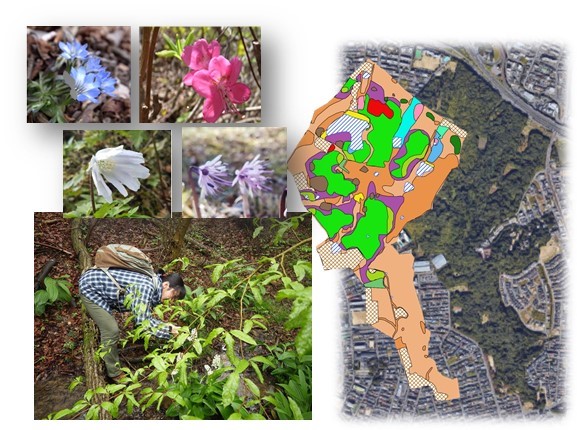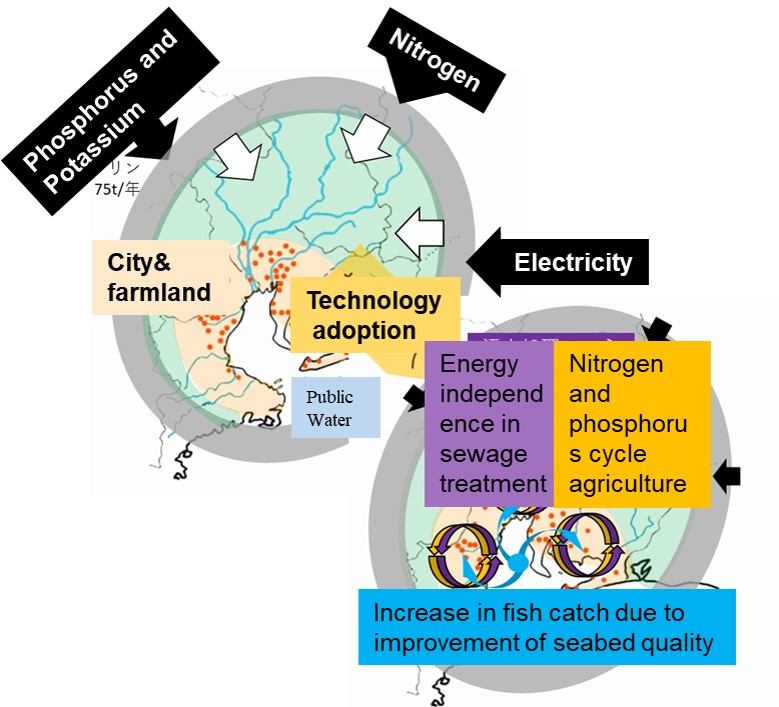 Introduction to the Research Laboratory for Ecological and Environmental Engineering
Conservation Ecology Laboratory
■Teaching faculty
Masuda Riko
Professor
■Research Focus
We are evaluating the effects of human activities on ecosystems and working to restore and protect ecosystems. The main research topics are ① research on the conservation of endangered organisms, ② research on the invasion pathways of alien organisms and their effects on ecosystems, ③ environmental assessment of ecosystems, ④ development of basic technologies for ecosystem restoration, ⑤ basic research on Satoyama conservation, and ⑥ guidelines for the conservation of valuable species.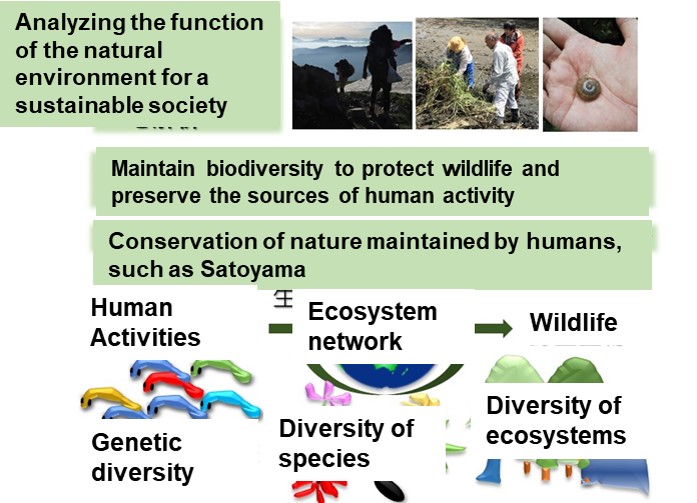 ■Laboratory HP
http://suiko.web.nitech.ac.jp/~ecology/?page_id=12
Aquatic Microbial Engineering Laboratory
■Teaching faculty
Naoko Yoshida
Associate Professor
■Research Focus
We are researching environmental remediation using aquatic microorganisms. We are designing self-powered wastewater treatment systems using a microbial fuel cell that recovers electrons to electrodes instead of oxygen. We are also conducting groundwater purification research using microorganisms that use organic halogens instead of oxygen.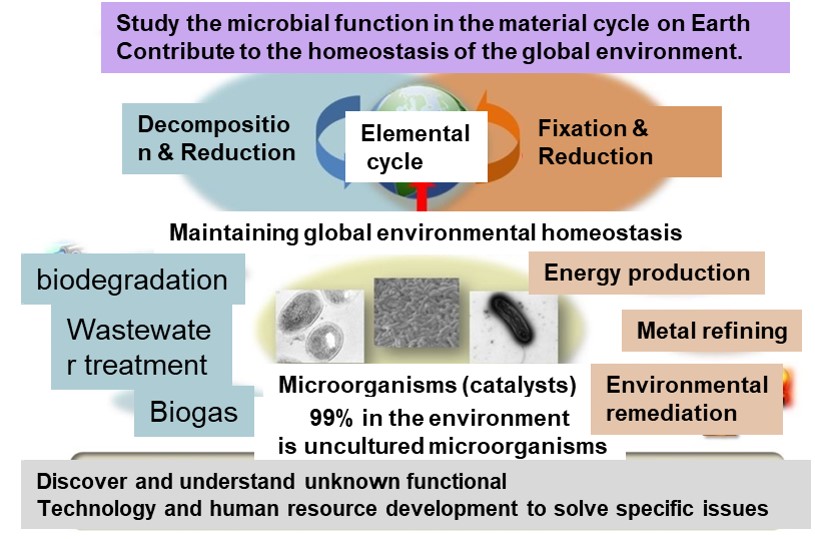 ■Laboratory HP